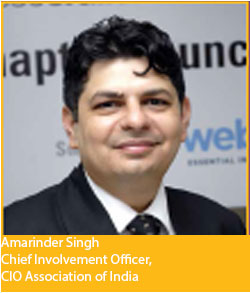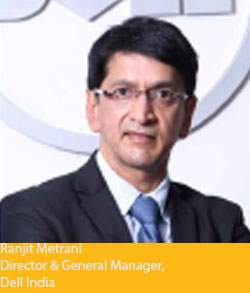 The rise of digital commerce
The Internet and e-commerce has changed lives and revolutionized businesses. While consumer Internet companies (and mobile apps) are making our lives better; in parallel SAAS providers are helping enterprises remain lean and focus on their core business. According to the latest report by IAMAI and IMRB International, the Indian e-commerce industry is expected to grow at a rate of 33% and cross INR one lakh crore (US$16.3 billion) by the end of 2015.
New world order leads to newer conversations
This upwardly growth comes with a new set of opportunities for collaboration and peer-learning, especially when this industry is relatively new and uncharted. Hence, at CIO Association of India, we are excited to launch this unique initiative: eMavericks – New Wave of Online Businesses – powered by Dell.
eMavericks aspires to build a forum for engagement for
• Startup founders and top management of online businesses (including aspiring entrepreneurs)
• Investors (Angels, VCs, and PE firms) who are fuelling the growth of these online businesses
• CIOs and CXOs of established companies who are taking their brick and mortar businesses online
eMavericks Insight
eMavericks Insight, a monthly newsletter, is the first step in this direction. In the inaugural edition of this newsletter we bring to you a very candid conversation with Ritesh Dwivedy, CEO of Just Eat India – one of the India's biggest online food ordering success story.
We follow it up with Dell-Flipkart casestudy, which shares how Dell delivered a private Cloud for Flipkart online marketplace. We also carry Suvir Sujan's blog post – The Commerce Behind Indian e-Commerce.
CIO Association of India (CAI) is one of India's largest communities of Chief Information Officers and IT Heads in the country. CAI executes very exclusive CIO Events; run India's prestigious CIO Education and CIO Awards Program and conducts CIO Research among other initiatives.
Dell pioneered the e-commerce concept in 1996 when it opened its website for e-commerce. In 1997 the company recorded $1 million in online sales. By 2000 the company's Internet sales had reached $50 million a day. Today Dell is large integrated IT company and has provided technology solutions to Flipkart, MakeMyTrip, AliBaba, eBay, and Shutterfly among many others in the online space.
We look forward to your enthusiastic participation in eMavericks. Do write back to us. Thank you.