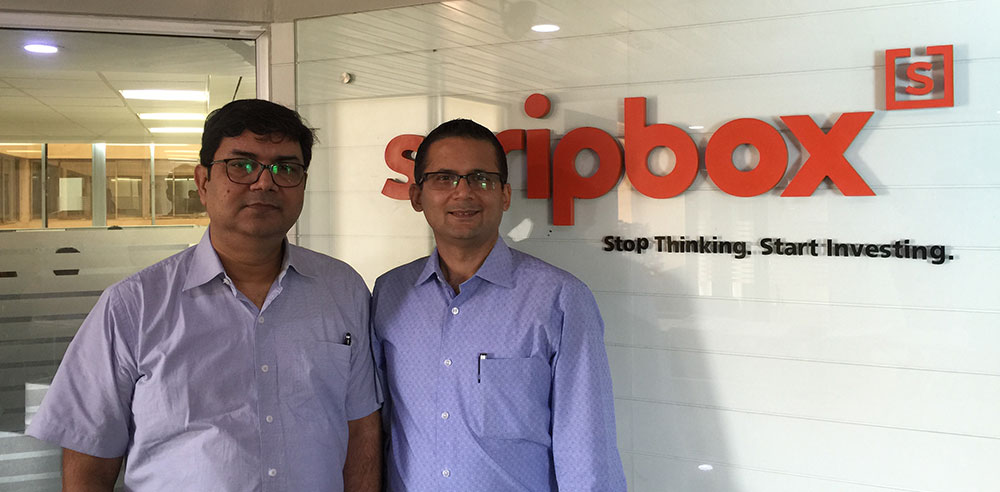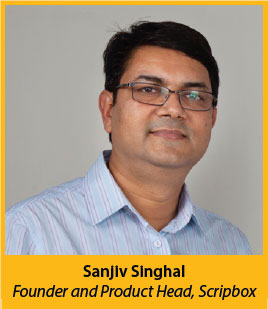 1. What was missing in the mutual fund investment market that lead to creation of Scripbox?
Sanjiv: Today, any individual who starts thinking about investing their money for various goals in mutual funds will have to navigate through the cluttered information available, both online and offline. Making the decision to follow a suitable source of advice in itself turns off most individuals. We believe that too much choice in this area does not work. Thus, we launched Scripbox, a friendly investment service that narrows down choice to an actionable stage by providing a simple portfolio for long-term, short-term, and tax saving goals. We also wanted to provide a service that benefits the masses. As opposed to most of the industry players' focus on the top end of the pyramid, we want focus on the 100 million+ audience and enable them to make their money work as hard as they do.
2. What were the technology challenges you faced in building the product and the ecosystem around it? How did you successfully overcome them?
Sanjiv: The biggest challenge that we have faced is in terms of the mindset our customers and target customers have. The challenge was how do we gain their trust using technology? Through every method of communication that we employ; through e-mails, blogs, website, follow up calls, and social media, we tackle this challenge. It is a continuous learning and evolving process for us.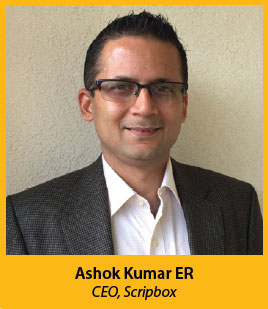 3. Do you believe that computers are more effective than human beings when making investment decisions?
If not, do you think they will be in the future?
Ashok: Some people like to think of Scripbox as a 'robo advisor'. Buying and selling depends on how fearful and greedy we are – subjective decisions. Thus, having an objective outlook and clinical decision-making becomes difficult and challenging, so a robot can definitely do better than a human in this aspect. The algorithm-based selection used by Scripbox removes human bias, and objectively selects funds for investing. Secondly, the Internet is a limitless space with endless possibilities and reach. One human wealth manager or advisor can cater to only so many people efficiently, whereas the number of people that can benefit from an investment service such as Scripbox is unbounded.
4. How did you acquire the initial set of customers and, now that you are on a growth curve, how will the customer acquisition strategy evolve / change for a much bigger reach and impact?
Sanjiv: At the bootstrap stage, we relied on friends and family to test the product and reach the first 50 customers. After that, we felt awareness-building is the best method that will help to sell our product to the mass market. We use tools such as educating readers through our blog, so that the investors come to us after understanding the product as opposed to being blindly misled. In doing so, we attracted a lot of first-time investors, a positive indicator for us and a new phenomenon for the traditional finance industry. Right now we are focused on Bangalore and we are doing events at IT parks, malls, and residential complexes to directly communicate with individuals. Backed by a digital strategy focused on simplifying personal finance communication, we are scaling steadily.
5. We keep coming across interesting content over the internet that has been produced by Scripbox around investing, financial planning, and related topics. Could you share some insights on how to run an effective Content Marketing campaign?
Ashok: There is an art and science to any content marketing. We are customer-obsessed and we are determined to bring about a behavioural change in the way people handle their finances and invest. That commitment helps us to go deeper in understanding consumer behaviour-related objections. We believe simple, jargon-free content is more relevant than ever given the clutter and overload of information online. 'Keep it simple' is the philosophy we swear by!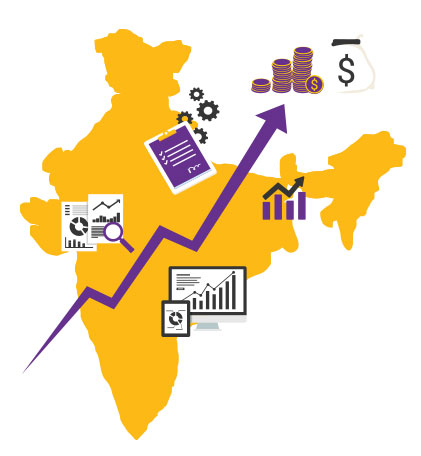 6. Does the current investment process include physical paperwork?
What is your vision and approach to make investing completely online, as well shortening the on-boarding time, if any?
Ashok: We have come a long way and one must thank SEBI for introducing and accelerating the journey of e-KYC, which will reduce paperwork tremendously. As a society, we are steadily moving towards cashless and cardless payments to mobile payments and witnessing a shift in the way people transact, which is a boost for online investing. The day is not too far when with one click of a button you will be able to invest INR 50,000 with Scripbox, just like you would spend on an e-commerce website.
7. What is your current revenue model? What are the other possible avenues for you to monetise?
Ashok: We don't charge our customers to sign up and use Scripbox. We get a nominal commission from the AMCs as per AMFI guidelines. For the next 3 years, we want to be focused on a simple, well-regulated retail model. When the time comes, based how we have scaled and our investors' recommendations, we will make decisions at that stage.
8. India is a complex market; would we see an offline presence by Scripbox in the near future?
Ashok: We cannot rule out that possibility. If customers want to be serviced in a physical store, we may consider that as an option. However, keeping the cost very low and zero-fee model may not allow that at this stage.
9. What innovations do you expect to see in India in the Financial Technology space? What role you would like Government and the Regulators to play?
Ashok: The entire financial services industry is getting disrupted in order to service the consumer faster and better. It is going to be an interesting and exciting few years as many new entrants with different business models are trying to address this large and fast-growing market. Government and regulators are certainly keeping consumer interest as prime and, at the same time, want the capital markets to grow faster. However, the Indian mutual fund industry is quite immature compared to UK and US markets, where mutual fund penetration is as high as 45%. This only proves that we need more disruptive players in the industry. The government and the regulator must focus on investor awareness and literacy through innovative communication campaigns to encourage adoption of inflationbeating investment instruments.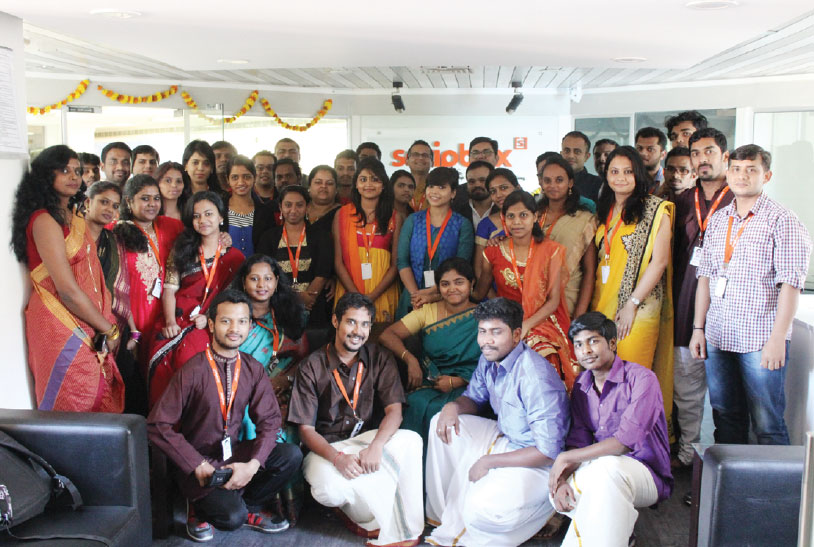 10. What have been your key learnings in building Scripbox? What advice would you like to give others who are starting to either build an online business ground-up or taking their brick and mortar businesses online?
Sanjiv: Needless to say, the word startup is certainly hot right now, and everyone wants a piece of the pie. In reality, those with a clear business plan, solid value proposition for the customer, and a strong monetisation plan are the ones likely to survive in the long run. The basics of business have not changed, and Internet helps you scale faster. No doubt that one needs to put in hard work, have a clear thought process, be patient yet persistent, evolve based on the environment, and hold the customer as prime. At Scripbox, we are hungry and humble.
11. What is your outlook for financial investments for individuals in 2016? Any special expectations from the upcoming Union Budget?
Sanjiv: Our answer has remained consistent throughout all our communication – keep calm and stay invested, ideally SIP it. It takes 7 years for equity to realise its full returns and 3 years for a debt product. Our message is – making a habit of regular investment is important, and those with a habit will be richer faster. As for the union budget 2016, we recommend increasing the limit on deductions sought under 80C for investments in tax saving instruments. We also recommend allocation of budget for financial literacy programs through innovative mediums for rural as well as urban populations.
12. List of funding received and acquisitions so far.
Sanjiv: We have raised a total funding of INR 16 crore from Accel Partners and angel investors such as Deep Kalra (MakeMyTrip), Rajesh Magow (MakeMyTrip), Mohit Gupta (MakeMyTrip), Shamik Sharma (Myntra), Subba Rao Telidevara (ex Actis partner), Balakrishna Adiga (IT Industry Veteran), Dr. H.S. Nagaraja (Educationist), and S. Srinivasan (CEO, Kotak Realty fund).